Troubleshooting - PLEASE READ IT FIRST IF YOU HAVE ANY PROBLEM!
FAQ - Frequently asked questions
If you will experience any problems please contact support@gloriavictisgame.com
Join our official TeamSpeak 3 server addres using gloriavictisgame.com as IP address!
Troubleshooting - "Server Under Maintenance" error solution!
Thread Rating:
Updates Combat Update Soft Launch!
17-06-2017, 19:03,
Arron
Support & Community Manager

Posts: 511
Threads: 52
Joined: 18-06-2015
Combat Update Soft Launch!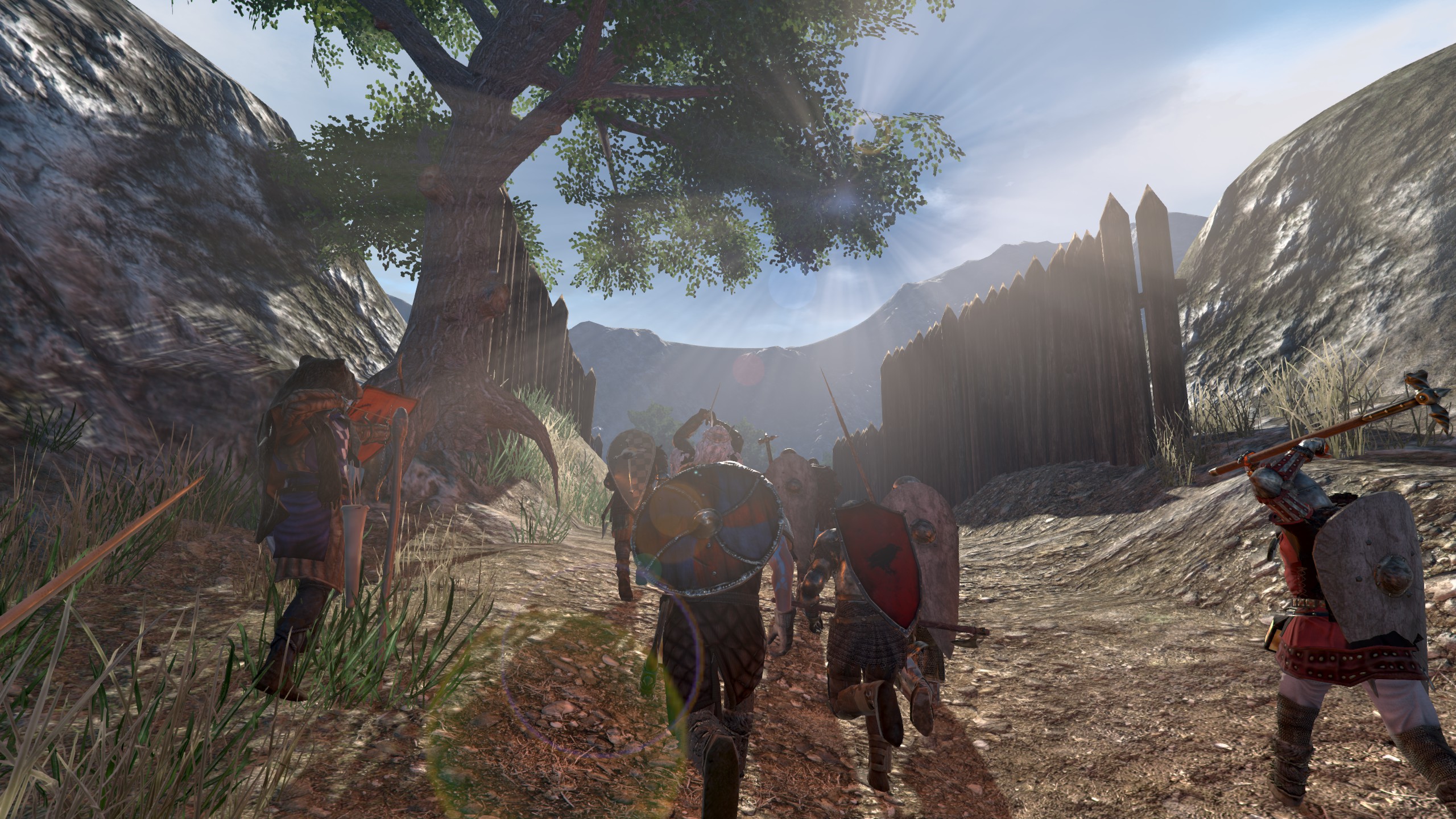 Hello, warriors!
We have a pleasure to introduce the long-awaited combat update! It introduces new animations, as well as reworked controller and synchronization. Since this version is already playing better and supports the "skill-based" combat much more than the old controller, we didn't want to keep it in secret any longer so we decided to apply it as a soft-launch. Obviously it's not perfect yet so brace yourselves, tons of hotfixes coming!
What does this update change in Gloria Victis combat?
1. New synchronization and controller
From now on, synchronization is resolved in completely different way than it used to be. Server is much more authoritative in terms of determining character's position and actions taken by players. It decides where your character will move and how it will fight. This change, which is the core of the combat update and took a massive chunk of the implementation time, makes it literally impossible to gain advantage by exploiting desynchronization issues. Therefore this update redefines the entire combat system and supports the player's own skills even more. Moreover, new controller will allow us to solve most of problems of getting stuck here and there, most likely on stairs and fences. Some getting stuck may still happen but should be occurring less frequently. It also helps the problem of bypassing fortifications by walking across mountain slopes. Also, due to changes done to synchronization and controller characters are intentionally "heavier" – it was necessary to make things work properly.
2. Motion-capture animations
Also being an incredibly massive task, new motion capture animations have been implemented. We had to replace literally every single action in game as well as to make the game fully enjoyable with new synchronization. Animations have been designed after authentic medieval combat manuscripts to give you the sense of combat in medieval armors, It was a lot of work, so some bugs may still be lingering. We know about it and keep fixing/polishing animations as we find those bugs.
3. New combat mechanics
Blocking mechanics
Blocks have been divided into three zones – from now on you will have to aim at our opponent's attack to block it. For now it has been implemented in PVP only. This system is still being improved so we're looking for your feedback!
Charge
From now on, you can perform a charge attack to reach evading enemy. To do it, perform full power attack while sprinting – you will get some speed boost for a short while. At the moment, successful charge is being indicated by changing color of your stamina bar.
Keybinds for directional attacks
A long-time requested feature – you can assign each type of attack (left, right, stab and overhead) to different keybinds. Hope you'll love it as much as we do!
Shields on back
If you'll switch from 1-handed weapon and shield to 2-handed weapon, shield will be moved to your back. It also blocks damage taken to the back, including arrows.
Shield strike
When you have a shield equipped and no weapon, you can attack your enemy with shield.
Combat in water
From now on, you can fight in water. This is quite experimental feature [WIP] – if you'll like it, we'll keep it in game, so looking for your feedback!
Known issues/todo
As previously mentioned, the combat isn't perfect yet. We are aware of numerous, lesser or bigger issues. Our programmers keep working on fixing bugs, animations are being polished and overall combat is being improved to make sure it plays great and feels great.
Gameplay:
– In some cases, character may appear to move really slowly when it should run or move when no button is pressed. If that happens, press and release the button that is "misbehaving", e.g. if your character moves forward while no button is pressed, press and release W button.
– When spawning in starting areas, character spawns few meters above the ground, this gets fixed by first movement.
– In some cases, character may not stop sliding when supposed to; we have some reports of sliding upwards. This usually have to be waited over – character unstucks after a while.
– AI needs to be adjusted to the new system – right now, it was only made compatible. It will get a lot of tweaks once we are certain this update is stable.
– It's impossible to jump while standing still, we will fix that in a nearest hotfix.
– Power-bar may get out of sync sometimes.
– Arrows of other players seem to be flying in a wrong direction. This is strictly visual issue – archery works as intended on player's own client and on server.
– Swimming doesn't eat up stamina at the moment – we will turn it on soon.
– Stamina doesn't get a regeneration boost while standing still or walking.
– Free camera rotation is limited to 90 degree – this is temporary limitation on our side; will restore old free camera rotation as soon as possible.
– Dead player bodies block movement until respawn.
– Emoticons are temporarily disabled.
– Diving is temporarily disabled. It is now possible to fight in water though!
– Charge doesn't get interrupted when hitting an enemy - this is a bug, NOT a feature
Visual:
– Player rotation may glitch on low-end PCs.
– Some armors may cause skinning problems, i.e. animations may mix weirdly for some armors.
– Character hair are invisible.
– Interaction animation doesn't make weapons invisible, resulting in a weird movement.
– 2h axes are improperly positioned after logging in.
– Some NPCs equipment may display improperly.
– Other players animations may be glitching after login.
– Jump animation when unarmed is bugged.
– Cloth physics are not ready just yet – hang in there!
Once all the necessary fixes are applied, you can expect summary of the last year of Gloria Victis development and marketing campaign next week. Also, be ready for the incoming features, like quests and new nation – Azebs!
18-06-2017, 00:28,
SoilFox
The FOX!

Posts: 366
Threads: 10
Joined: 16-03-2014
RE: Combat Update Soft Launch!
animinationions
15-02-2019, 13:28,
ZEE7667
Member


Posts: 132
Threads: 5
Joined: 05-06-2018
RE: Combat Update Soft Launch!
Users browsing this thread: 1 Guest(s)