Troubleshooting - PLEASE READ IT FIRST IF YOU HAVE ANY PROBLEM!
FAQ - Frequently asked questions
If you will experience any problems please contact support@gloriavictisgame.com
Join our official TeamSpeak 3 server addres using gloriavictisgame.com as IP address!
Troubleshooting - "Server Under Maintenance" error solution!
Thread Rating:
Updates Shops filters & balance improvements (Update v.0.8.6.3)
17-08-2018, 14:48,
(This post was last modified: 17-08-2018, 14:51 by bartold.)
bartold
Administrator


Posts: 1,898
Threads: 367
Joined: 29-05-2013
Shops filters & balance improvements (Update v.0.8.6.3)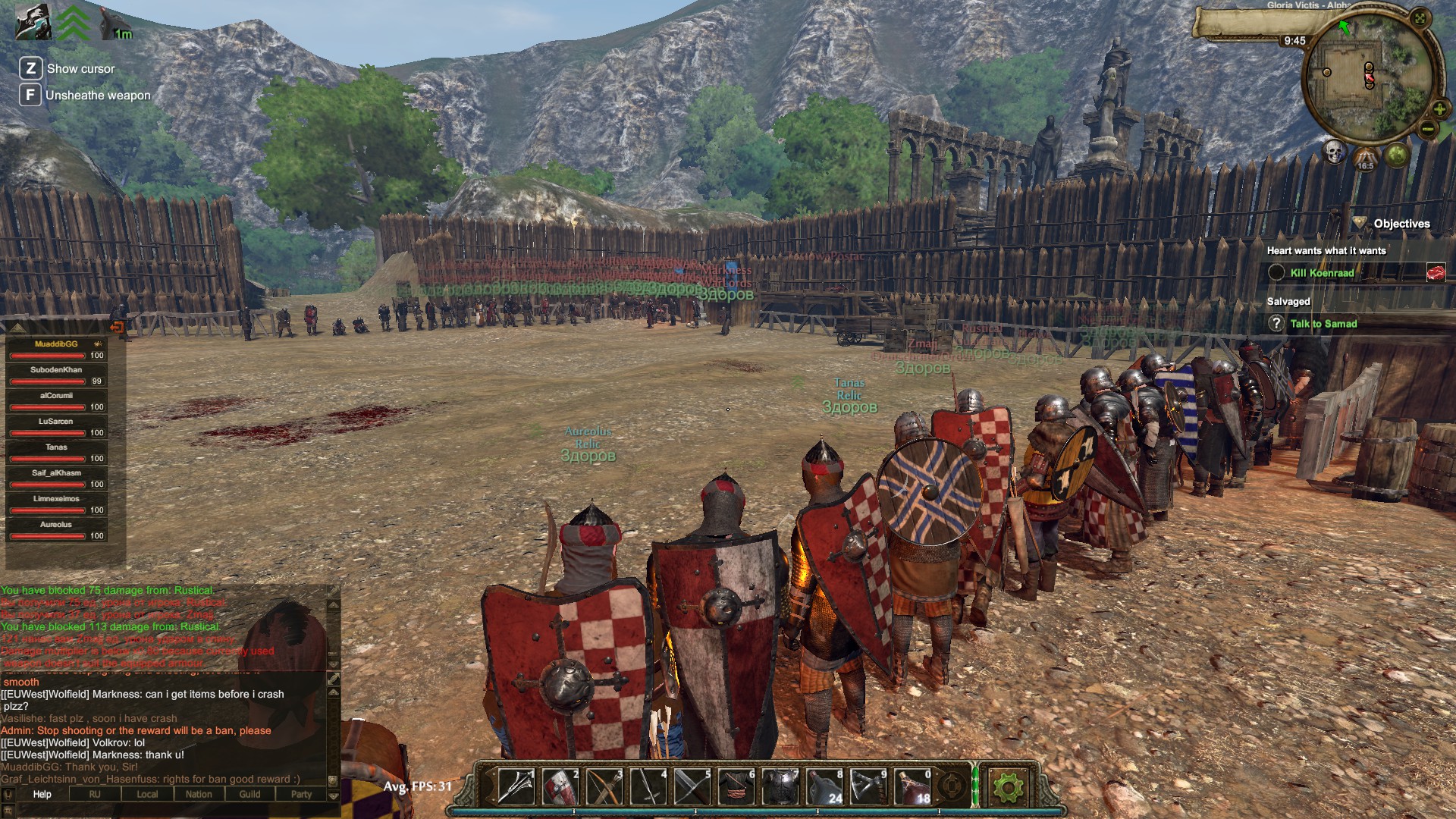 Hello warriors!
A new weekly update is live! It introduced several interface and balance improvements. First of all, we've added much more advanced filters to Market window and NPC shops, so it will be much easier now to find goods that you are looking for. In effect, the overall experience will be better for players who enjoy the Gloria Victis player-driven economy. We've also improved the balance of world events' rewards and food/hunger balance, both being requested by our Community. There are also changes to drop rates and prices of specific items, which was necessary to improve the game's economy.
Moreover, some of you could have noticed a debug server which was running yesterday. The part of our team, which is continuously working on improving the servers' performance, has managed to find one of the remaining memory leaks which cause the servers' performance degrading over time. This specific issue has been already fixed and we're now focusing on the remaining ones. It's hard to say how much this fix will improve overall experience but it's a significant step for us!
Check out this week's changes and see you in battle!
(Screenshot by S P A R K)
Changelog v.0.8.6.3
– Several improvements done to servers' performance – we can't say how much better will it be yet, but we'll be gathering data now when it went live
– Improved assortment filters in NPC shops and Market window – now they are divided into main categories and sub-categories, i.e. Weapons/Swords/One-handed Swords or Food/Potions/Herbal, so from now on it will be much easier to find goods that you are looking for
– Increased the time it takes for meals to get cold from 1 hour to 2 hours
– Increased Food Quality of reheated meals by 15% in order to reduce the quality gap between warm and reheated meals
– Improved balance of rewards in cases for "The Blood Fortress" and "Ragi the Renegade" world events – now they are even to each other
– Total amount of money earned for completing each of these events is now set to 1 gold coin
– Increased amount of money dropped by both Ragi and Brandon – now it's set to about 1 gold coin
– Reduced prices of herbal brews and elixirs – 2x for most of them and 10x for these which were previously available in vendors' assortment, so gain from selling them to NPCs will be lower, as well as the crafting fee
– Reduced drop rates of following recipes: Craftsman's Scythe, Dziwer Bar, Dziwer Grivna, Dziwer Sheet, Bulat Bar
– Reduced the ratio of money earned for selling items to NPC vendors by 10 percentage points
– Added 4 skins to Champions Helm (medium): Mordr Gunnarsson's Helm, Drekamynd's Clan Helm, Tenebrok Jarl's Helm, Valgard the Voiceless' Helm
– Updated memorials in the arena
– Fixed an issue causing instant unstuck while capturing a flag after interrupting the unstuck
– Fixes to quests
Known issue:
– At the moment Market window can be opened only once during a single session – it will be hotfixed within 2 hours
Users browsing this thread: 1 Guest(s)