Troubleshooting - PLEASE READ IT FIRST IF YOU HAVE ANY PROBLEM!
FAQ - Frequently asked questions
If you will experience any problems please contact support@gloriavictisgame.com
Join our official TeamSpeak 3 server addres using gloriavictisgame.com as IP address!
Troubleshooting - "Server Under Maintenance" error solution!
Thread Rating:
14-10-2018, 00:51,
Pomocy problem z gra
nie moge odpalic gry kupilem gre na stronie i nie dziala mi przy odpaleniu gry pisze zebym sciagnal steam sciagnelem i nieodpala mi go jak to zrobic zeby dzialala ta gra najlepiej krok po kroku klucz mam a gry niemam hahahahhaha pozdrawiam i dzieki
15-10-2018, 15:13,
Naluja
House of Bluerose (Midland)

Posts: 253
Threads: 13
Joined: 31-03-2016
RE: Pomocy problem z gra
Siema,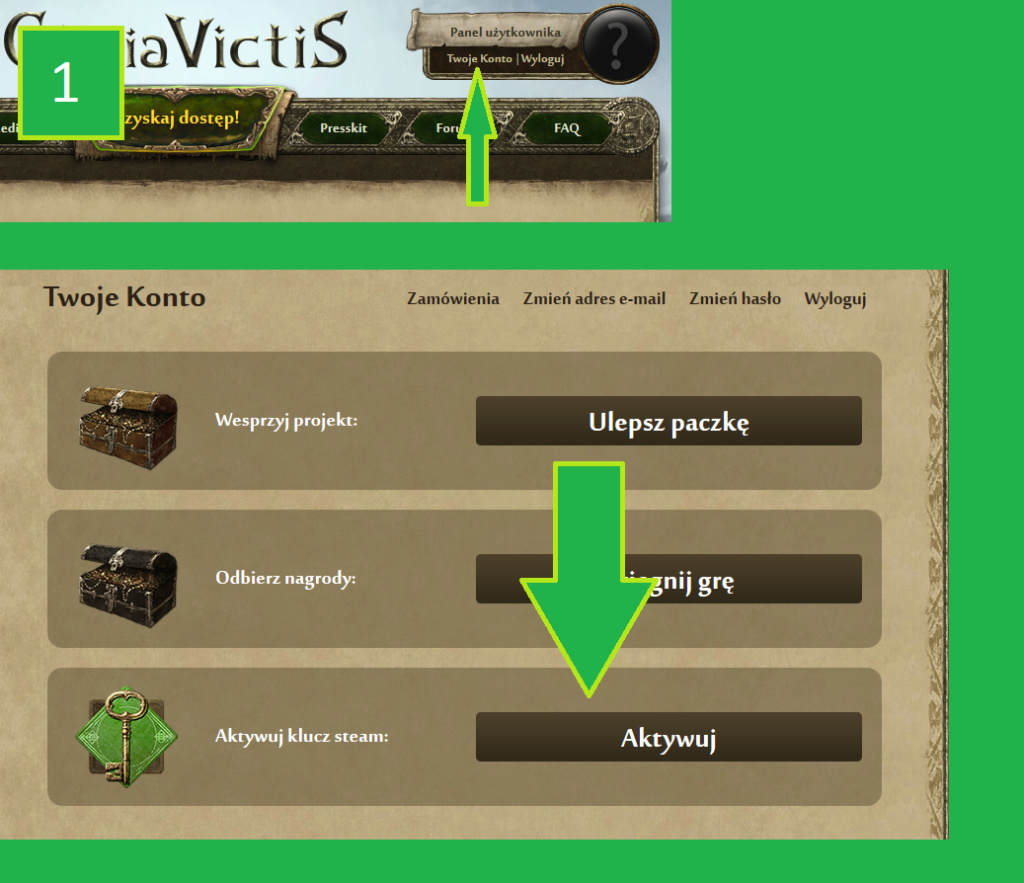 Otrzymasz nowy klucz który wpisujesz w steam.
Grę pobrać będziesz musiał na nowo.
Pozdro!
---
Ab alio exspectes, alteri quod feceris!
Users browsing this thread: 1 Guest(s)