Troubleshooting - PLEASE READ IT FIRST IF YOU HAVE ANY PROBLEM!
FAQ - Frequently asked questions
If you will experience any problems please contact support@gloriavictisgame.com
Join our official TeamSpeak 3 server addres using gloriavictisgame.com as IP address!
Troubleshooting - "Server Under Maintenance" error solution!
Thread Rating:
23-02-2016, 05:41,
(This post was last modified: 23-02-2016, 05:42 by Callous.)
Callous
VIP

Posts: 313
Threads: 35
Joined: 14-08-2014
THE PUSH! [EVENT]

NA Aquilla server
2/26 Friday
5pm CST
Check CST
This friday there will be a Faction Vs. Faction event in the Catacombs. Each side will start on their entrance to the dungeon. Midlanders West side and Ismirs East side. When it come time each side will push into the dungeon and try to make it out the opposite side.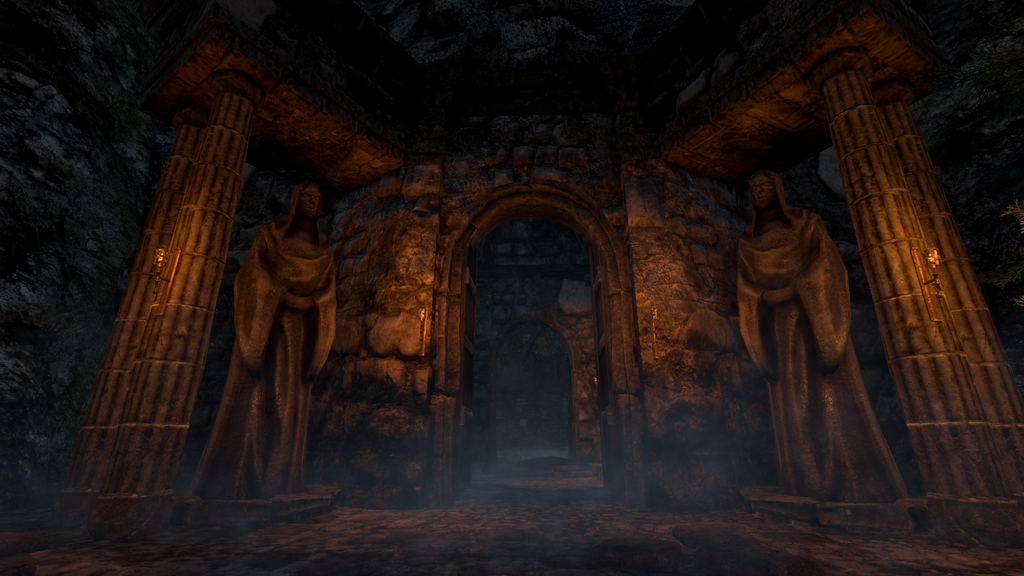 [/align]
Goals
Poush through all enemies that you meet in side.

Exit out the opposite side for victory.

A few Rules to insure that the Event is fun and fair for everyone. Braking any of these Rules will not be tolerated and u will not be able to join other event Hosted by us.
1. There will be no blitzing to the Exit past the opposing team. You must Clear the enemy to move forward.
2. No Flanking outside of the dungeon to come behind the other team.
3. Responing and coming back is ok. Just be quick to run back and help your team.
4. Every one will Push in at the same time and not befor
5. Items and weapons that will not be allowed as they create problems and I see them as OP to newer players that may be involved.
CRUSHER SWORDS & GIANT CLUBS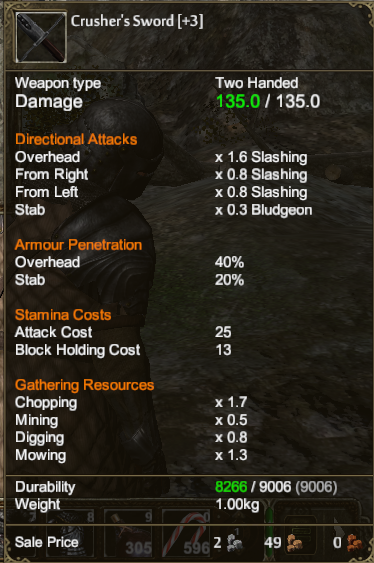 Lanterns & Torches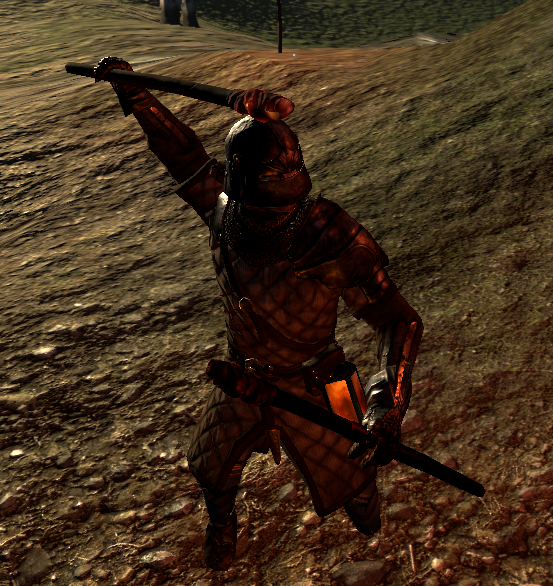 Hope to see all of you there
23-02-2016, 17:53,
Leoki
Member


Posts: 172
Threads: 31
Joined: 14-06-2015
RE: THE PUSH! [EVENT]
nice idea, you should be hire as event manager
23-02-2016, 20:59,
Defiance_ITA
Moderator & Italian Translator


Posts: 1,353
Threads: 8
Joined: 30-09-2013
RE: THE PUSH! [EVENT]
I'll try to be there =)
_____________________________________
Me: Oh, you kill them too fast...
Wodin: Here comes the psychopath again
24-02-2016, 00:00,
Callous
VIP

Posts: 313
Threads: 35
Joined: 14-08-2014
RE: THE PUSH! [EVENT]
right on guys and sorry that i cant do it sooner, but if any one want to help out and run this event at a earlier time that would be cool just let me know. I think it would help out for those on EU as well as the players that might be working or have other plans.
26-02-2016, 04:02,
DangerDanMan
Banned

Posts: 419
Threads: 38
Joined: 29-10-2015
RE: THE PUSH! [EVENT]
+1 for this event I'm going to be there
27-02-2016, 02:03,
(This post was last modified: 27-02-2016, 02:43 by Callous.)
Callous
VIP

Posts: 313
Threads: 35
Joined: 14-08-2014
RE: THE PUSH! [EVENT]
I know for most of u all that the time did not fit your schedule and most could not make it. For that i apologise and plan on doing more event and this one again at a much earlier time so EU and more NA plays can make it.
The event was fun for the amount of players we had and if there wear more like most events i'm sure it would of bin 100x better but regardless every one had fun and the ismirs made it to the end but not with out a fight. The midlanders fought bravely but it was not tell the 2nd encounter did they relay shine. 2 ismirs lost there lives close the the exit and did not make it to see the light at the end of the tunnel .
I would like to thank those who showed up and participated in the event.
Ismirs
Centurion
Fatalistic
Chenbryl
Midlanders
Zawisza
Borguld
Orlabiel
BlackLogan
sorry if i misspelled your names
30-04-2016, 00:05,
Sake
Donator

Posts: 27
Threads: 6
Joined: 27-02-2016
RE: THE PUSH! [EVENT]
Maybe we can try repeat this?
30-04-2016, 01:37,
Callous
VIP

Posts: 313
Threads: 35
Joined: 14-08-2014
RE: THE PUSH! [EVENT]
I would be down but i do not have the time to host the EVENT so if we wear to do it again some one would have to host this time around.

If any one want to do this i still have the links to the images to reports this or u can take screen shots and crop them out in paint if any one is interested hit me up.
30-04-2016, 12:12,
Grelouk
Donator

Posts: 227
Threads: 18
Joined: 31-01-2016
RE: THE PUSH! [EVENT]
Eleganthriel IGN.
Wiki Tutorials
Guild Master of the AudunstedeKnights (EU/MID/150+members), recruiting anyone.
18-10-2016, 10:50,
Lenti
Junior Member


Posts: 3
Threads: 0
Joined: 30-07-2016
RE: THE PUSH! [EVENT]
This is great! I'm surprised we don't casually do it these days. If it's set up by the admins as a global event (like the Brandon encounter) with mandatory registration (like in the tournament) to balance sides, it would turn into an awesome official weekend event.
You could also drop wraiths in there after N min to keep the chaos real.
Also would be cool to grant certain global effect for the victorious side, e.g. hiring advanced guards for a castle of choice, making it very hard to take it over for the next week. Makes it more political
Similarly, can make the outcome more punishing, e.g. The factions lose their safe-zone for an hour, granting the chance for the winners to hit the capital...
In case of a tie - instadeath for everyone inside followed by the wraith army storming both capitals simultaneously=)) so many fun scenarios to think about, I think it pays off to make some of it happen.
Users browsing this thread: 1 Guest(s)